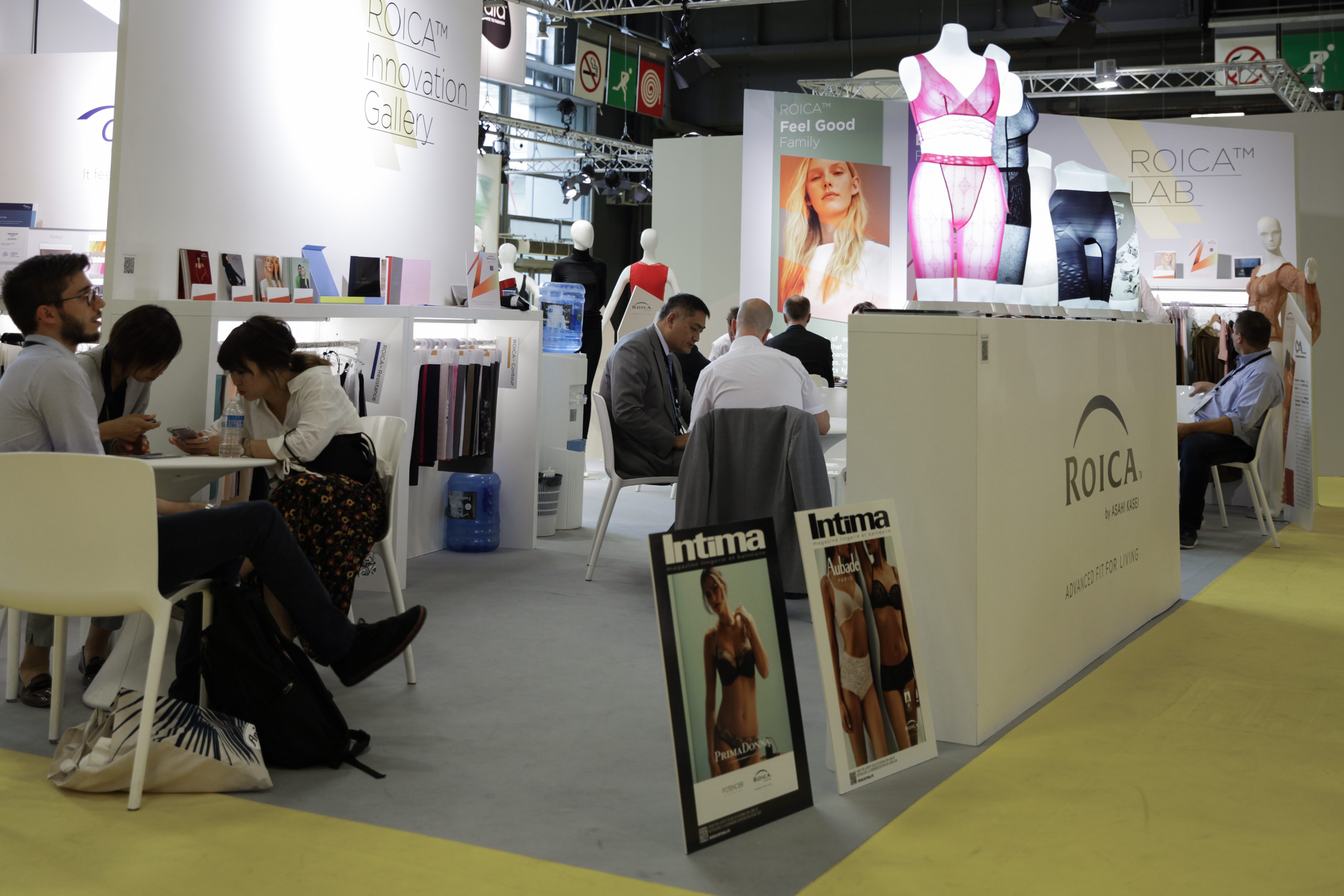 Smart innovations from ROICA™ partners @ Interfilière
 ROICA™ partners smart innovations @ Interfilière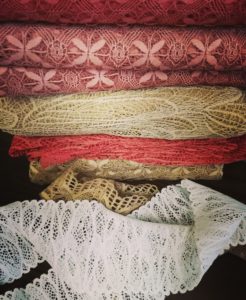 Distinguishing ROICA™ as a trailblazer, Tessitura Colombo uses award winning ROICA™ Eco-Smart family and reaches a new level of advancement ahead of all others. Tessitura Colombo's "Natural Dye Collection", entirely made of Eco-Lace, offers a color palette of sophisticated shades created using amazing natural dyestuff on all eco materials used for this line!
Originally launched three-years ago as a completely sustainable product range behold today, the progression of the world's first 100% recycled premium stretch range that is dyed in natural colors derived from plant origins.
The premiere of Penn Textile Solutions new line, ECOINNOVATION. Offering a range of products that are fully sustainable, made of ca. 7 fabrics with recycled polyester and nylon and with ROICA™ an eco-smart premium yarn certified Cradle to Cradle Certified™ Gold level for Material Health. This ROICA™ premium yarn was evaluated throughout the supply chain for lower impacts on human and environmental health. Striving toward eliminating all toxic and unidentified chemicals for a safe continuous cycle. Hohenstein Environment Compatibility Certificate – ROICA™ proudly breaks down without releasing harmful substances.
The Crystal Project, a Maglificio Ripa luxury collection of twenty fabrics made with Sensil Black Diamond and Sensil Diamond yarns for underwear, swimwear, sportswear, and clothing developed in cooperation with NILIT Fibers. This beautiful collection of fabrics use ROICA™ Colour Perfect family, its uniqueness lies in its brightness, thanks to the metallic and mineral quality of the sheen of the fabrics – naturally absorbing and reflecting light. Resulting from the use of an extremely bright polymer, and the presence of yarn burrs in the triangular shape.
Iluna Group launches its Embroidery Division. Specialists in lace since 1985, the new Embroidery Division offers a complete and innovative product match in line with the modern expectations of brands and retailers. Staying true to Iluna's DNA, the introduction of embroidery and guipure are all produced with only recycled materials. Of major interest today, the launch of velvet lace entirely made of sustainable materials including ROICA™ Eco-Smart family. Within the Black Label collection, the Ultralight series is enriched with new multicolor floral galloons: here Iluna changes the color of the thread not only in the background, but also in the design, the same article reinvents itself in a variety of great visual impact.