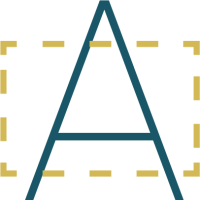 People who are passionate and super expert about fashion, innovation and sustainability. Individuals committed to informing, inspiring and developing a real change in the fashion industry towards sustainability.
Co Founder The Bear Scout
Dio Kurazawa is at the forefront of the war against waste in the fashion industry and is on a mission to minimise excess stock and implement sustainable practises within all areas of clothing production. Dio spends an incredible amount of his time researching and developing new processes and his eye for innovation is like no other. He is extremely passionate and, having worked in the fashion industry all his life, has devoted his time to advocating and implementing a responsible production line. Dio is also an advisor for the Copenhagen Fashion Summit, The Copenhagen Fashion Week, Sustainable Board Member at GANNI a/s and Board Member at Fashion Open Studio. While he is a staunch advocate for change, it is always approached with kindness. His overall objective in life is to be kind and tackle sustainability in the fashion industry by educating us all on how we can do better. As an industry, we have learnt so much from him already and acknowledge that there will always be more we can do to improve.
CEO & CO-Founder presso Idee Brand Platform
Economics studies at Bocconi University and entrepreneurial experience since ten years in different industries.
In fashion after a first experience at Marc Jacobs and LVMH group, he has been working in IDEE Partners since first start-up steps, up to CFO & Business Developer position.
He has taken the CEO role in Idee Brand Platform and he has launched Sustainable Brand Platform to put his entrepreneurial skills in these new adventures.
Creative Designer & Consultant
After working for some of Europe's leading printed textiles companies she opened her own consulting studio in Milan, where she helps brands take shape through color & trend analysis, creative consultancies, and to shift to a more sustainable approach to design.
She had the pleasure to design for a wide variety of international brands such as the Inditex group, Adidas, Armani, Mango, Max Mara group, Wall&Deco and many more, from apparel to homeware, from carpets to wallpapers.
In 2014 she co-founded a female owned sustainable fashion start up, selected by VOGUE Talents and designed a capsule collection exclusively available at the YOOX Net-a-Porter group.
Giornalista professionista & Sustainable Fashion - Podcaster Solo Moda Sostenibile
Silvia Gambi is a journalist and author of the platform and the podcast Solo Moda Sostenibile. He advises companies in the textile and fashion supply chain. He also teaches in numerous courses, including university courses, and carries out training in companies.
Founder & CEO The Style Lift
His expertise ensues from over 30 years' working in the Fashion and Textile publishing sector working for well-renown companies such as Bonotto SPA as export manager. Marco covered also the position of Editorial Director with B2B magazines creating a great network with international Agencies and Associations, Governmental and Commercial Consulates.
Since 2013, he has been editorial director with Fashion Illustrated and conceived different book series. Lastly, in July 2020 he founded THE STYLE LIFT, Textile Archive and service company for Fashion and Textile businesses, and is the publisher of the online periodical TSL GAZETTE, focusing on Textile, Fashion and Personalities