During Première Vision, C.L.A.S.S. launched the C.L.A.S.S. Education Smart Kit.
What is? C.L.A.S.S. Education Smart Kit is an easy-to-use, educational support tool developed for universities that contains pioneering smart materials.
Co-founders Giusy Bettoni and James Mendolia, who is also a professor at Fashion Institute of Technology in New York, launched this new service in an effort to support universities' sustainability initiatives. C.L.A.S.S. Education also launched a series of training programs. These, projected for fashion professionals and the next generation of emerging fashion designers and fashion business talent currently studying at university.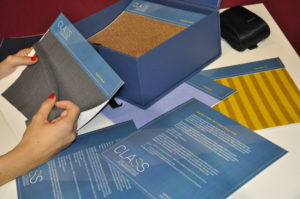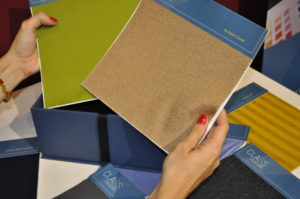 This October, James is on tour visiting leading fashion universities and start-up hubs in Europe, Asia, Mexico and the United States.  While in Europe, he visited students at the University of Westminster and London College of Fashion. During these presentations, he talks about responsible design and introduce them to Smart Innovations, the New Standard for Fashion.
Stay tuned for future updates!