The City of Milan, the cool atmosphere of Superstudio Più, and Denim Première Vision are the perfect show-window for ROICA ™ to introduce its key eco – high tech premium stretch stories and partnerships in the market able to offer real advanced denim experiences to visitors.
Let's start from the ROICA™ and Candiani partnership: shared vision, aligned mindset and DNA that reveal a common deep commitment to reach a new level of innovation that embodies responsibility with amazing look and touch! These were the premises that lead to the partnership between ROICA™ and Candiani which generated a very special ROICA™ yarn realized only for Candiani. A premium stretch yarn that is boasting a GRS (Global Recycled Standard) version 4 certification, thanks to its high percentage of recycled content and appropriated process of transformation. This ad hoc ROICA™ sustainable stretch solution perfectly fit the new amazing Candiani ReLast line, the range of market fresh responsible denim products whose objective is to introduce a 100% transformed innovative solution.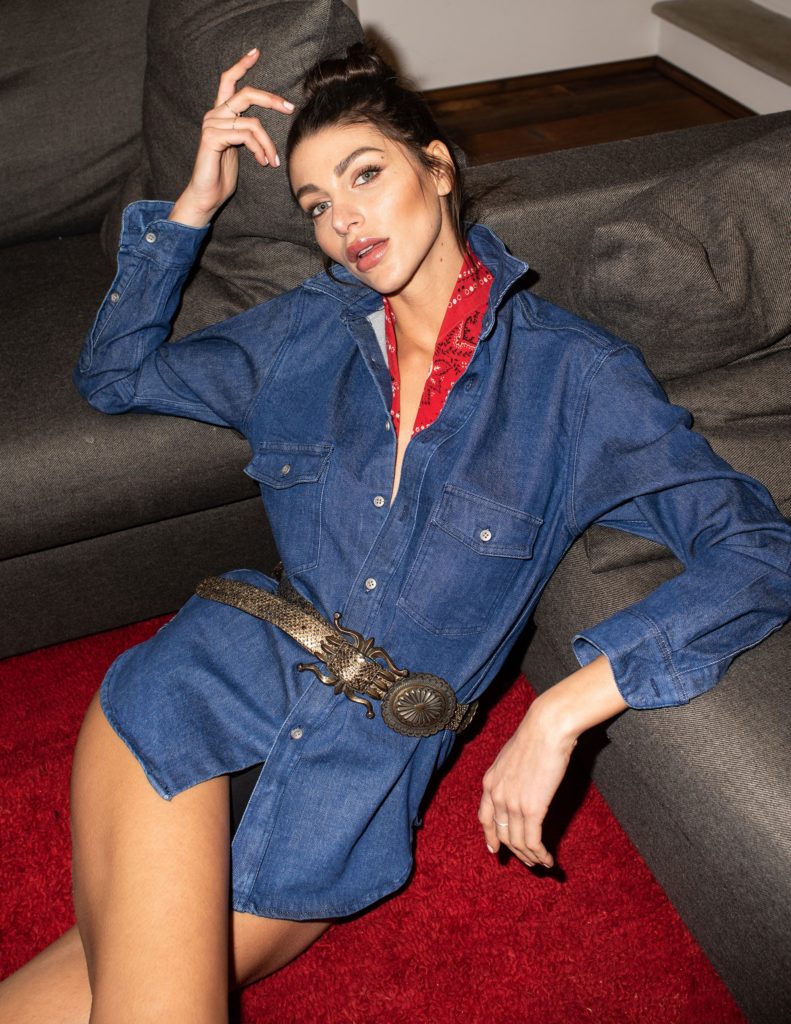 The outcome is not something we can describe with words, you need to experience it! No compromises just pure beauty, smart performing added values. We overcome new boundaries, and desires become real through new denim fabrics collection you can discover at ROICA™ (booth F3) and C.L.A.S.S. (booth F5) at Denim Première vision. And if you want to hear the real complete story, join us at the Smart Talk on stage on Wednesday 29th May 2019, at 10 am. Shinohe Hiroaki for ROICA™ – Chief Marketing officer in Asahi Kasei Spandex Europe – Simon Giuliani – Global Marketing Director at Candiani S.p.A. and Uwe Kippschnieder – Denim Developer at Closed, will be driving this conversation "Partnerships transforming the fashion-materials value chain". Candiani will introduce the 3 level partnership and the new Regen line, ROICA™ the whole sustainable portfolio of sustainable premium stretch and Uwe Kippschnieder from Closed will share a key denim brand experience such as Better Blue line in its whole dynamics.
Continuing with the special ROICA™ and C&A cooperation: In August 2018, C&A had launched a true technological innovation, the world's first stretch denim Cradle to Cradle (C2C) Certified™ at Gold level. The denim is equipped with another unique ROICA™ premium sustainable stretch solution, the ROICA™ V550 which boasts the Cradle to Cradle Certified™ Gold Level for Material Health product and ingredients certification. The ROICA™ V550 yarn has been evaluated throughout the supply chain for lower impacts on human and environmental health, striving toward eliminating all toxic and unidentified chemicals for a safe continuous cycle.
On top of the first certification ROICA™ V550 has also received the Hohenstein Environment Compatibility Certificate as itproudly breaks down without releasing harmful substances.
The unique yarn boasting these certifications, joined this innovative C2C project as key ingredient for the fabric produced by Arvind Limited, Denim Division, since it has been Cradle-to-Cradle certified since 2016. Asahi Kasei is proud to be a partner of C&A for the launch of this world-leading program for responsible denim. The project perfectly echoes and matches the Asahi Kasei mission to create products that deliver better value with values.
ROICA™ owns an important portfolio of innovaitons dedicated to contemporary consumer, but in occasion of Denim Première Vision, the company decided to focus on its responsible commitment and latest developments, sharing the amazing results achieved. So we are talking of ROICA Eco-Smart™ family , the only stretch range of responsible fibers able to offer:
• ROICA™ EF, GRS (Global Recycled Standard) with recycled content.
• ROICA™ V550, Gold Level Material Health Certificate from Cradle to Cradle Institute and the Hohenstein Environment Compatibility Certificate.
This range confirm the ROICA™ leadership in smart innovation, being a secret ingredient of responsible solutions able to address the contemporary conscious consumer needs integrating new generation of values where technical performance must be blended with a sustainable DNA.
Other ROICA™ partners adopting ROICA Eco-Smart™ Family of yarns for many different apparel expressions

Dresdner Spitzen
Iluna Group
Inplet pletiva d.o.o.
M.I.T.I. S.p.a.
Penn Italia srl
Piave Maitex srl
Sitip S.p.A.
SOFILETA SAS
Taubert Textil GmbH
Tessitura Colombo Antonio Srl
TINTEX Textiles
Winnitex
As a clear evidence of the great success of ROICA Eco-Smart™ family, some premium fashion, lingerie and active-wear adoptions able to deliver new generation values to the modern costumer, just to mention few of them: Aeance, Cosabella, Daquini, Erin Snow, Hanro, Maloja, Safetti, Triumph and Wolford.