From the masterly talented hands of the artisans from Bolivia and Peru in synergy with Progettomondo, a unique collection of hand-woven fashion comes to life. This is the "Born in The Andes" capsule collection ready to bring new generation values and preciousness to smart consumers.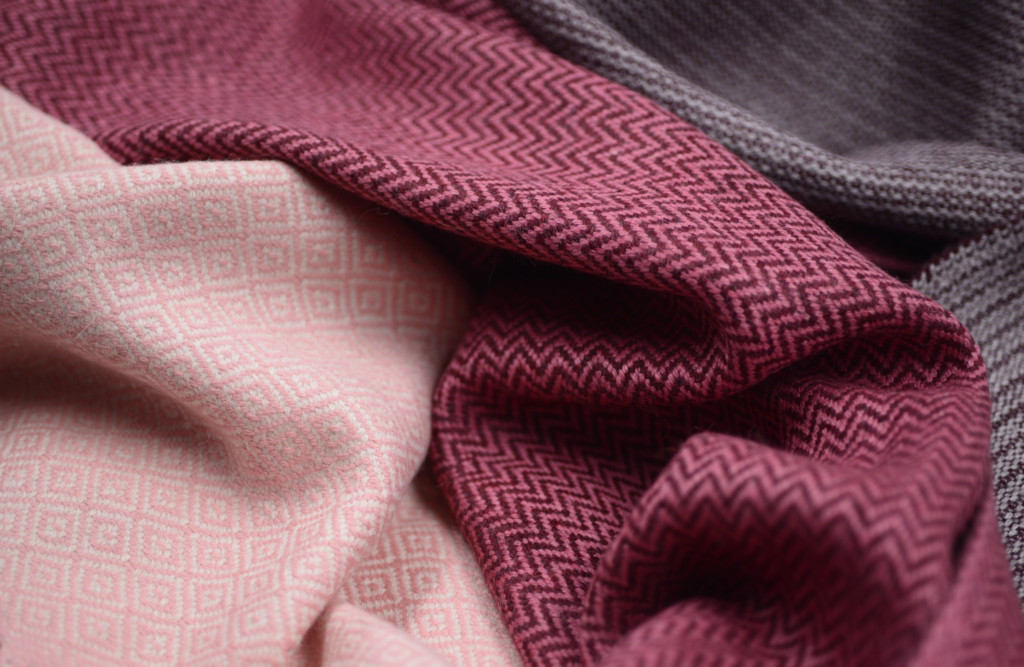 Alpacas have always played a large role in the lives of the Andean peoples, shaping their cultures and way of living. They believe that alpacas are fundamental for the harmony of the earth and the universe, being part of a life cycle where everything is connected. Animals are considered as members of their families that must be respected especially since they allow them to provide high quality textiles and clothes. And that's why Alpaca is the key and only ingredient of this collection that count 12 fabrics.
"The ancestral textile culture of Andean people shows how we have always been using the loom and textiles to narrate our history, experiences, the way we read the world and to perpetuate our unique knowhow. It is not just about "craft" but true pieces of art of universal heritage" says Teresa , a local alpaca breeder.
Today this culture has met Patrizia Maggia, Director of MAC, Biella's Contemporary Metiers d'Art in Biella and President of Agenzia Lane d'Italia, international consultant for the textile sector with unique expertise around artistic craftmanship, specifically in the area of knowledge transmission.  "Born in The Andes collection is a unique range that highlights a contemporary tale of beauty, heritage, new generation know-how and preciousness. We have created this project to define a new culture where social values, responsibility, design, human and animal welfare are at the center to deliver a new way to define preciousness and contemporary design" affirms Patrizia Maggia.
Clearly, the whole project represents a strong statement and manifesto of a holistic approach towards sustainability, bringing together many values, integrating design, innovation and responsibility:
People who weaves this collection are Andean breeders who preserve the animal welfare: the small-scale breeders from the project "Tejiendo la Solidaridad" follow strong rules on how to treat animals for the strong and inherent respect that this population feels for alpacas, as part of the Universal Creation. Traditionally, any abuse and mistreatment of animals is prohibited, and the practice of sheering is also carefully carried out to protect animals from diseases and parasites
12 fabrics with exceptional levels of quality where the material used is 100% super fine alpaca and products are certified  Standard 100 by OEKO-TEX™. In the whole production we can find various colours and designs: tones of grey, pearl grey and sky blue are mostly combined with bright shades such as cherry, mustard and red. Each decorative motif has a story: a zigzag form represents climbing the mountain in a zigzag path, and similarly, many other examples show how the fabrics, through twines and variations, contain mathematical and philosophical concepts of the Andean tradition.
Andean weavers have been supported throughout the whole implementation of the project by associations and local organizations of weavers: together they have conferred social and economic value to the traditional roles of Andean women, thus improving incomes for families and guaranteeing traceability of the process, in a way that preserves the cultural identity of textile products. Last but not least, they guarantee maximum traceability of the entire production chain of handwoven fabrics, from the breeding of camelids, to shearing, fiber selection, processing and transformation.
The initiative "Born in The Andes" is led by Progettomondo, an Italian NGO for international development cooperation. Founded in 1966, the NGO has been active in Bolivia and Peru for over fifty years. The commitment to promote the development of rural populations, safeguarding the ancient textile knowledge and promoting the role of women in particular and spread responsible values, has given rise to an excellent example of enhancement of traditional textile products, which today make significant contributions to our contemporary society.
"The "Tejiendo la Solidaridad" project is carried out in an extraordinary environment, the Andean highlands, an imposing and at the same time fragile ecosystem that is intertwined with the stories of families capable of adapting to the centuries, through productive innovations to develop their communities," points out the president of Progettomondo, Mario Mancini. "We want to show the world this labor chain, made up of textile artists, camelid breeders and farmers, guardians of biodiversity and treasure chests of culture, people who, with their commitment, know how to produce the best change, helping to restore human and economic values in a planet in search of sustainability."
The fabric collection is available at C.L.A.S.S. ecohub: "I am pleased to welcome among our projects Born in The Andes, since it truly reflects and conveys the values that lie behind C.L.A.S.S. reality considering each single aspect: from amazing design, to a new concept of precious materials, dying, finishing, transparency, impacts on the  environment,  human being, animal, oceans and last but not least  a strong social  power force" says Giusy Bettoni, CEO and founder of C.L.A.S.S.
* The production involves: 1.250 alpaca breeders associated with 38 organizations from the Department of Puno in Peru; 2.500 alpaca breeders associated with two organizations from the Department of La Paz in Bolivia; 600 women artisans associated with 47 organizations from Puno, Peru; 2.400 women artisans associated with eight organizations from La Paz,