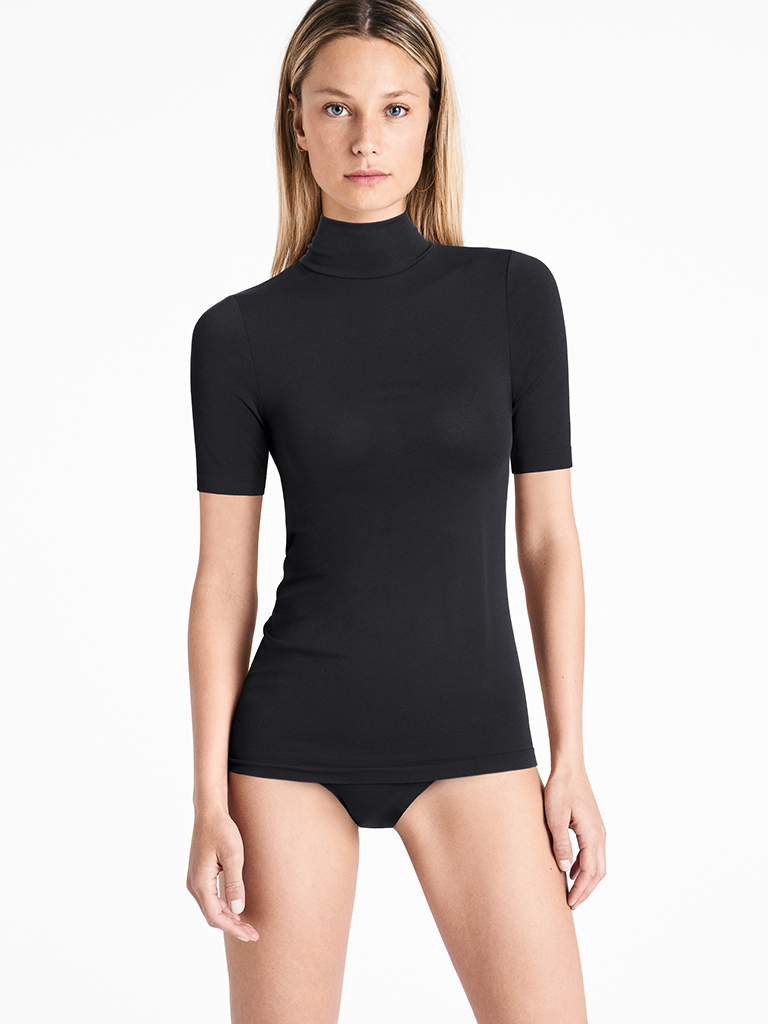 SUSTAINABLE LUXURY AS A BRAND INGREDIENT – WOLFORD
SUSTAINABLE LUXURY AS A BRAND INGREDIENT WOLFORD LAUNCHES AURORA WITH ROICA™
Wolford is recognized for high quality Skin wear and is a favorite among fashion influencers. The brand realizes that when it comes to luxury, consumers expect brands to be responsible. In response, Wolford understands sustainable luxury is a new brand ingredient and are dedicated to expanding their collections each season and infusing responsible materials.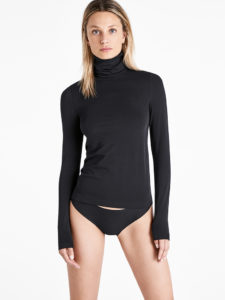 This July 2018 at Interfiliere, gain a sneak peek into the launch of Wolford 's Aurora collection of leggings and pullovers that are Cradle to Cradle gold certified,  first one in the world! The new styles created use premium stretch yarn  belonging to the ROICA™ Eco-Smart family, the world's first yarn awarded Cradle2Cradle Material Health Gold Level Certificate and Hohenstein Environment compatibility certification, which provides evidence of compliance and offers confidence as a responsible choice. In addition to premium stretch yarn from ROICA™ Eco-Smart family, the Aurora pieces are made using two other responsible fibers, Lenzing Modal® a cellulosic fiber derived from sustainable forestry, and infinito® by Lauffenmühle, a specially modified oil based biodegradable polymer.'
Instead of using new materials, the brand's new collection is developed to return the ingredients back to the cycle, they simply borrow them for the lifetime of the product, which supports responsible product ingredient sourcing. At the end of the Aurora collection product lifecycle, the brand will return them to an industrial composting station to naturally breakdown without releasing harmful environmental substances. Wolford is committed to becoming part of the solution and activating change as they continue to explore responsible material innovations.
Be sure to attend Première Vision NY Smart Talk on July 17th, 2018 at 2:00p to meet to Wolford's own Andreas Roehrich, Director, Product Develoment & Innovation to discuss technology and Wolford's quest to become a responsible luxury brand.
MORE INFO:
Founded in 1950, Wolford AG is headquartered in Bregenz, on lake Constance. It operates 16 subsidiaries and markets its products in about 60 countries via around 262 monobrand boutiques (owned and partner operated) and through 16 online stores. Listed on the Vienna Stock Exchange since 1995, it generated 154,28 million Euro in sales in FY 2016/2017; with about 1.555 employees Wolford is a leading global fashion brand for high quality sustainable legwear, lingerie and bodywear. Wolford designs and manufactures its products exclusively in Europe (Austria and Slovenia) meeting the highest environmental standards in the textile industry as underscored by the on going partnership with bluesign Technologies AG.

ROICA™ "Advanced fit for living", a premium stretch fiber with an innovative range of smart functions to suit the modern wardrobe. ROICA™ shapes comfort with high quality, performance and fit, adding value to everyday living for sport, activewear, intimates, fashion and career wear. ROICA™ is made by Asahi Kasei offering a range of yarns, marketed as Cupro, designed to confer a cool, supple drape with a sensual silk-like touch.
ROICA™ is a registered trademark of Asahi Kasei Corporation