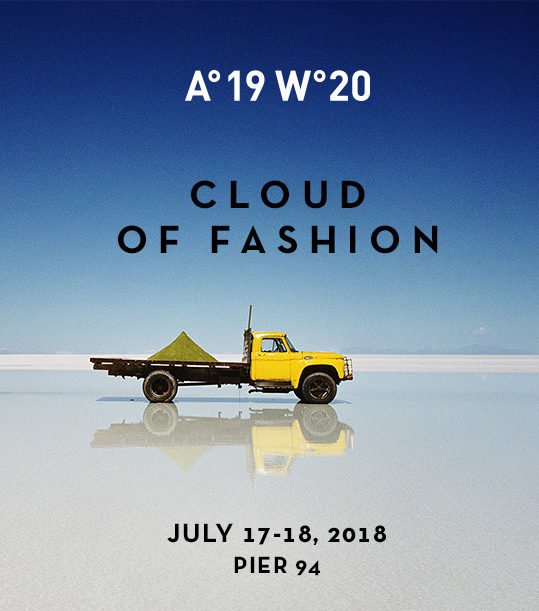 Première Vision NY SMART CREATION – SMART TALKS
Première Vision NY- Don't miss the Smart Talks! Focus on Circular Economy. Every day in the Smart Creation Square.
What are the Smart Talks? An invitation to share insights and best practices to build ever more smart creative fashion! This edition: focus on Circular Economy.
Circular Economy… everyone is talking about it, but what is it exactly? Just a passing trend or the first sign of tomorrow's economic model? What are its challenges and objectives? What role does technological innovation play? How does it serve as a lever for new business models?
A collective awareness has activated bold and original initiatives that are more mindful of social and environmental values. Circular economy goes even further, proposing an ambitious approach for the fashion ecosystem.
This July, explore Circular Economy and its importance as a new business model. PVNY Smart talks introduce a new generation of innovation, values, and discuss ways of doing business for today's contemporary conscious consumers. All PVNY Smart talks will surround innovations that are readily available in the marketplace.
Smart Talks Program
Dedicated to luxury, Wolford's Andreas Roehrich discusses why the company is on the quest to infuse sustainability as a luxury brand ingredient and how this shift in company culture will alter the way they conduct future business. He discusses the new role of design and technology  and talks about Wolford's new approach toward being responsible. As evidence, this year's launch of Wolford's first Cradle to Cradle gold certified line   Learn how Wolford is dedicated to increasing this collection each season. Instead of sourcing new materials, they simply borrow them for the lifetime of the product. The new designs are developed with the intention to bring everything back to the cycle.
3:00pm – New Marketing and Communication to Create Brand Value
The Millennial consumer is changing fashion. Thus, creating new marketing and communication strategies to convey information regarding sustainable credentials and product value is paramount.
The message must be clear as millennials demand sustainable fashion – But do they buy it?
Sustainability consultant, Luna Atamian Hahn-Petersen specializes in assisting apparel and luxury companies to develop sustainable brands.  She will share her expertise to enable attendees to understand the importance of communication toward the Millennial consumer.
Whether you are in design, merchandising, product development, sourcing or marketing, the rules of design are changing and it is up to businesses to move from a linear way of designing to a circular economy way of doing business.
Expert panelists discuss the new rules of design and innovation  to empower the audience and create a shift in mindset. They will discuss a new approach to responsible design, smart products, and the move toward new business models. An open discussion surrounding a new generation of values needed for today's smarter consumer.