MILANO GREEN FORUM "From yarn till the future wardrobe" C.L.A.S.S. ecohub moderates the plenary session on sustainable fashion
Friday September 13th, 2019 – 2.30pm-4.30 pm.  Link to register – free entrance.
MiCo – Milano Congressi, entrance Via Gattamelata, 5 – MM5 Tre Torri.
For the first edition of Milano Green Forum, C.L.A.S.S., the leading platform that promotes, communicates and brings forward responsible projects for the textile and fashion sectors, moderates the panel discussion on sustainable fashion business supply chain.
"We wanted to invite innovators and entrepreneurs who are leading a real global green revolution in which Italy and Milan play a key role.The textile industry and brands share their insights about how the sector is changing".

C.L.A.S.S. founder Giusy Bettoni.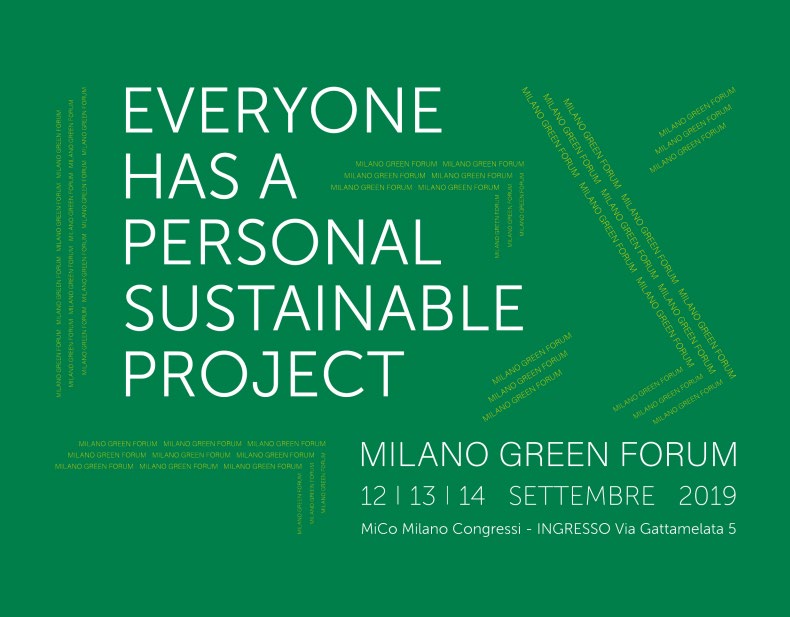 "Today, more than ever, sustainable fashion is a hot topic. Not only in this industry, we are witnessing a sustainable change, but also transversally in all the areas that the Milano Green Forum is addressing; the goal of the plenary is to witness how different areas intersect, through sustainability".

Federico Manca, founder of the Milano Green Forum.
Starting from 2.30pm Giusy Bettoni will open a debate with:
Flavio Sciuccati Senior Partner European House Ambrosetti
Francesco Marini – vice-president Confindustria Toscana Nord
Francesco Merlino Owner VEGEA SRL
Enrico Gessner director ENKA italia
Kirsi Seppalainen vice-president Stora Enso
Andrea Rosso founderMyar
Annamaria Rugarli Sustainability & Responsibility Senior Director EMEA, VF International.
Stefania Ricci Director Museo Salvatore Ferragamo
"Everyone has a personal sustainable project, is the Milano Green Forum motto. As citizens, our own project should be about responsible and aware consumption and lifestyle. Starting from the wardrobe."

C.L.A.S.S. founder Giusy Bettoni.