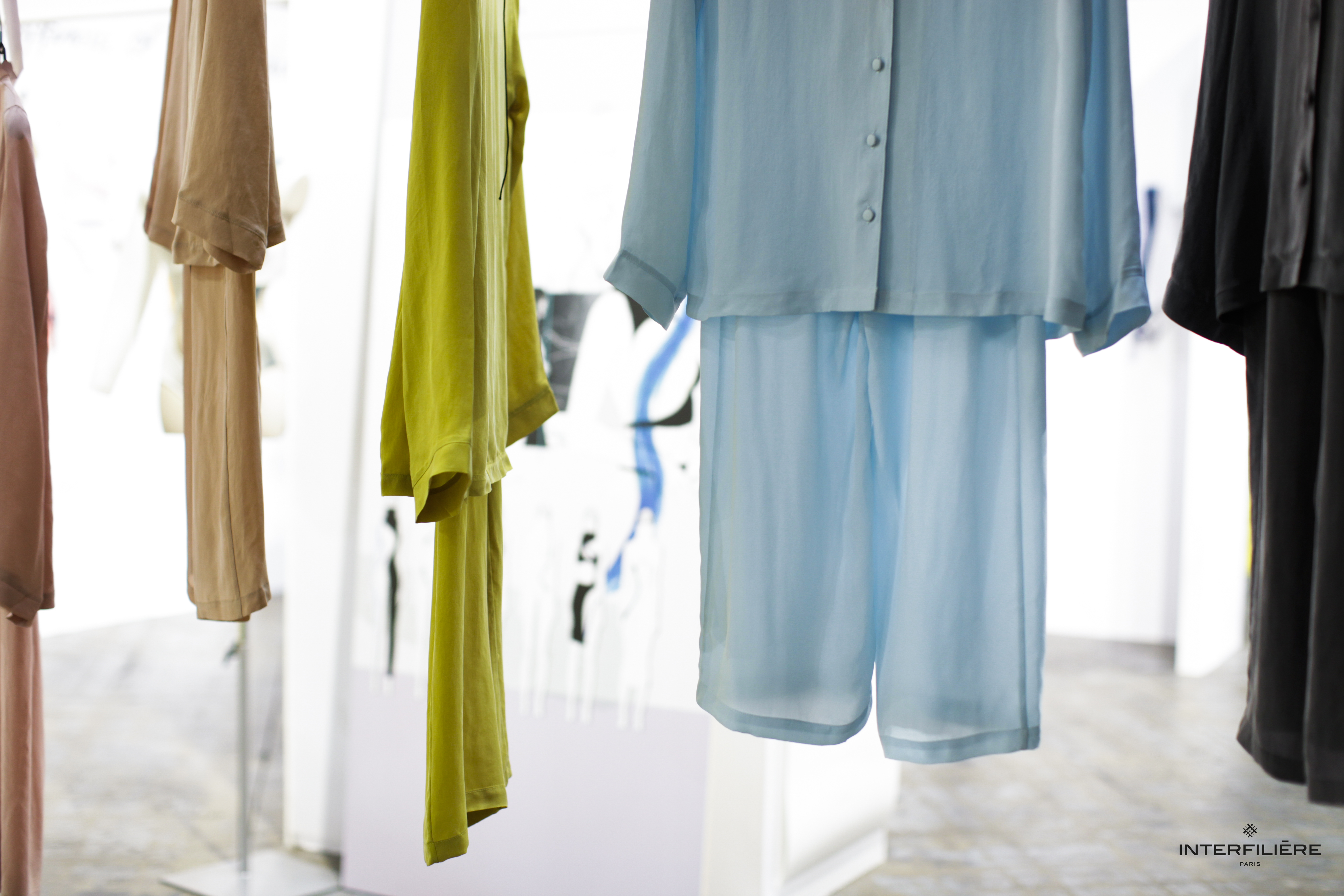 Cupro & Ipeker Pajama Party – Interfilière Paris General Forum
Pajamas took center stage at this year's Interfilière's General Forum-Trend Forum. The Trend Forum showcased the most striking items from forthcoming collections, featuring trends, colours, prints and fabrics, it is a crucial destination for every show visitor. Jos Berry, the creative force behind the Interfilière Trend forum has fashioned an exhibition dedicated entirely to pajamas. What makes this exhibition unique? Interfilière has collaborated with Ipeker and Cupro to showcase twenty-two sets of pajamas made of Cupro, a fantastic material with smart values.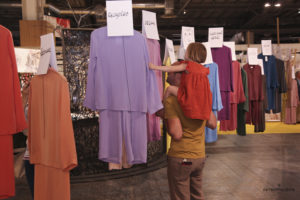 Symbolic of relaxed lifestyles, pajamas on exhibit made of Cupro reflect lifestyle changes that reflect modern life, each of the twenty-two pajama sets represent a specific color trend from this season's color palette. Lush and comfy, pajamas offer bedtime style for the modern wardrobe – wearing something soft allows us to snuggle up and take care of ourselves – touch, feel and experience Cupro's opulence within Interfilière's General Forum.
The Asahi Kasei Cupro was born in Japan in 1931, and today, Asahi Kasei is the sole maker of this one-of-a-kind extraordinary, new generation, natural smart material whose elegant beauty and touch is perfect for the modern wardrobe fashions of today.
A matchless and original, new generation material made from the smart-tech transformation of a cotton linter, bio-utility waste, converted through a traceable and transparent process, representing a perfect circular economy fiber model since the beginning of its production. An Innovhub 3rd party lab test proves it can claim a fully biodegradable end of life option, and to add an extra layer to its smart credentials, Cupro has just received the GRS certification (Global Recycled Standard) which dovetails with the completed, recent LCA study, signed by ICEA, securing a quality profile for Cupro. Taken together, they redefine its responsible status today, while paving the way to measure the smart improvement possibilities for the future.
Ipeker is a family-owned vertically integrated textile company that was officially founded in 1930. Located in Turkey, they are one of the major Cupro fabric producer in Europe. Ipeker proudly holds the title as the first vegan fabric producer in the world, receiving Vegan V-Label certificate on 146 different products that adhere to the guidelines of the European Vegetarian Label, many of them developed with Cupro.