Meet Bemberg ™ team at Première Vision New York- Booth B24-C25
Since 1931, Bemberg™ is a new material definition for responsible luxury. The one for cool exquisite comfort, whose smart heritage is born in a circular economy. Made by Asahi Kasei, the company is the sole maker of this one-of-a-kind, matchless, high-tech natural material, with a unique and precious touch and feel.
Starting from September 2018, Asahi Kasei has launched the Bemberg™ brand in Europe. This, with an openness and positive approach that facilitates a stronger, more focused role in the market while supporting our partner's strengths too. It is about enhancing core values through more refined product and process. Also to support our partner's mission to materially benefit the whole supply chain with beautiful products and open, honest communication. This is the key reason to launch the Bemberg™ global brand, taking the next steps on a journey that redefines a new future of contemporary luxury this unique fiber represents.
Bemberg™ displays precious lining at Première Vision
As a result, manufacture is playing its key role in the global role out of the latest Bemberg™ innovations. Bemberg™ is presenting a selection of premium lining, not only 100% Bemberg™ plains but also interesting blends with elastane and cotton and stylish striped and fancy designs. Pioneering partner mills for apparel textiles featured at the booth include: Ekoten, Ipeker, Sidónios Malhas, Silver Textiles and SMI Tessuti.
Remarkable this season, Bemberg™ started a collaboration with Martin Greenfield, one of the world's most renowned tailor company based in Brooklyn. The company, founded in 1977 by Martin Greenfield, realizes hand tailored men's clothing. Aiming to meet the requirements of innovative designers, specialty retailers, costume designers, stylists and individuals. For their finest made-to-measure suits, they choose Bemberg™ Yarn Dyed Lining produced in Italy and Japan for its preciousness and exquisite comfort.
Bemberg ™ partnered also with Ilaria Nistri
Moreover, another premium brand adoption is the one of Ilaria Nistri. The Italian brand of the namesake designer who, after years of experience in the family fabric business, first presented her line to press and buyers. This, becoming a finalist of the prestigious Who is on next? competition in 2008. The brand, for the SS 2018 selected several Infinity's Bemberg™ fabrics for poetical and essential styles. One of the brand's strengths is its deep knowledge of fabrics and its ability to combine contrasting materials, overlapping or inserting them. Starting from this, they create a fluid silhouette that appears elegant yet edgy at the same time. An avant-garde collection of timeless pieces, where stylish research and easy wearing coexist. And a quality 100% made in Italy.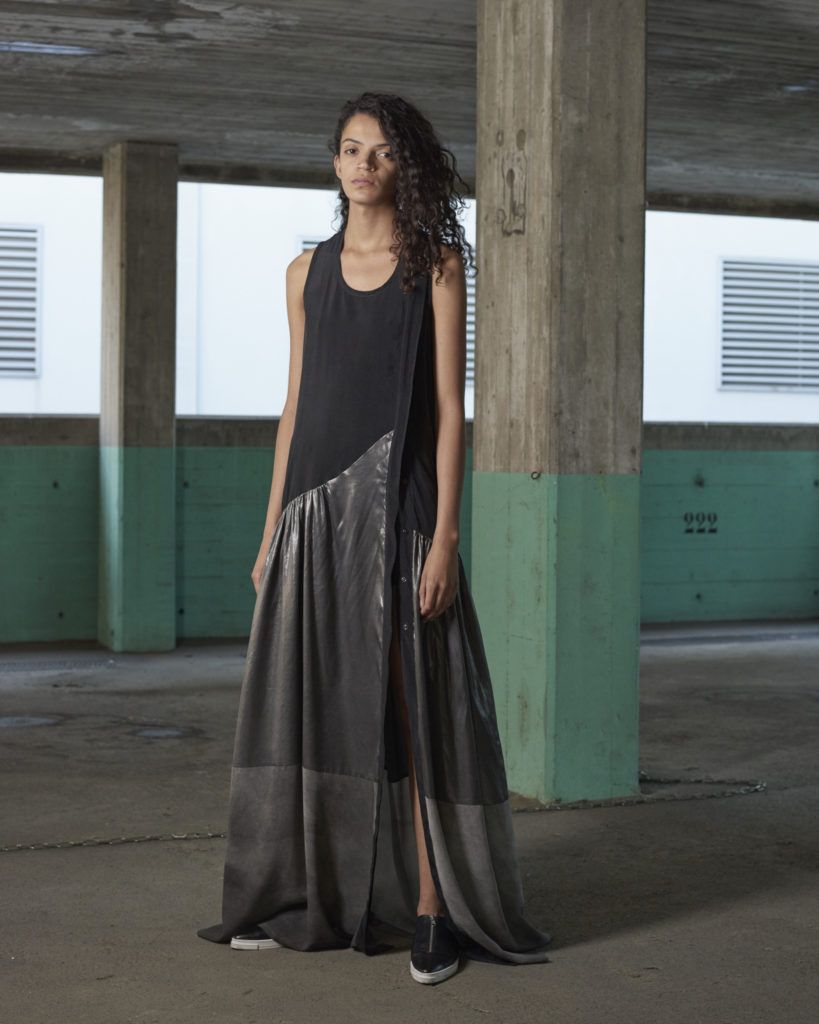 Exciting news! Bemberg™ is happy to announce that it will be part of Pitti Uomo in Florence, 8 -11 January 2019 Cenrtral Pavillon – Atticv Floor, Booth F20/21.
Join the Bemberg™ team to discover its heritage that delivers a true precious uniqueness through responsible smart innovation and transparency. To make contemporary luxury materials that provoke emotive responses through its rarity, sensuality, research and creativity. The ingrained knowledge and know-how behind the brand adds value to the supply chain, working only with the best, amplifying our partner's knowledge and dynamic commitment too.