The "Fashion & Sustainability Management" Certificate Program is an online course designed and organized by EIIS (European Institute of Innovation for Sustainability). The course will start in October 2022 and is aimed at students and professionals passionate about fashion and want to actively participate in making this sector more sustainable.


Fashion system will be analyzed by focusing on:

A deeper understanding of what sustainable fashion actually means in a modern age, considering both the environmental and social externalities of this industry;

A study of policies and revolutionary practices already in use in the market;

An overview on how companies can implement sustainable practices in everyday life and influence others;

How brands can effectively communicate sustainability;

The implementation of circularity principles in the fashion industry

while looking for concrete solutions to address the fashion paradoxes of our time.

The Program consists of 10 online modules and sees the participation of international high-level lecturers, coming from different backgrounds and representing the multidisciplinary nature of fashion.
Our CEO and founder Giusy Bettoni will be focusing her lecture on "Sustainable fashion".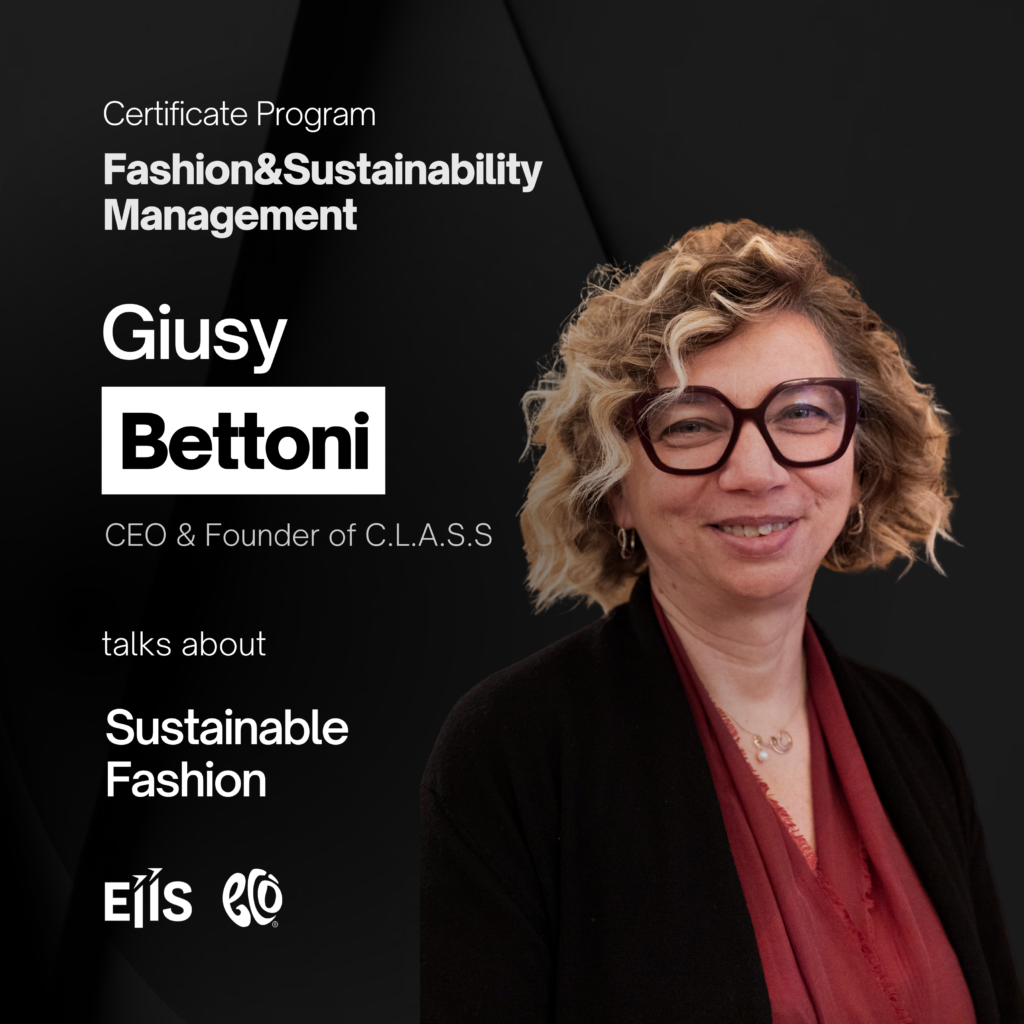 The course is co-directed by Sofia Celeste, Senior Editor, Digital Storyteller and Contributing Writer for Vogue Arabia and Harper's Bazaar, and Allison Hoeltzel Savini, Consultant for Luxury Leather Goods and Founder – Officina Del Poggio.
The leitmotif of the entire Certificate Program will be the resolution of a challenge. As per the Challenge Based Learning (CBL) approach, this ensures the participants' involvement in the learning process through a challenge that stimulates collaboration and improves their teamwork, planning, and analysis skills.

For more information about the course: https://eiis.it/courses/fashion-sustainability