A special gift distributed by beautiful women wearing ROICA & Cupro dress by Zerobarracento.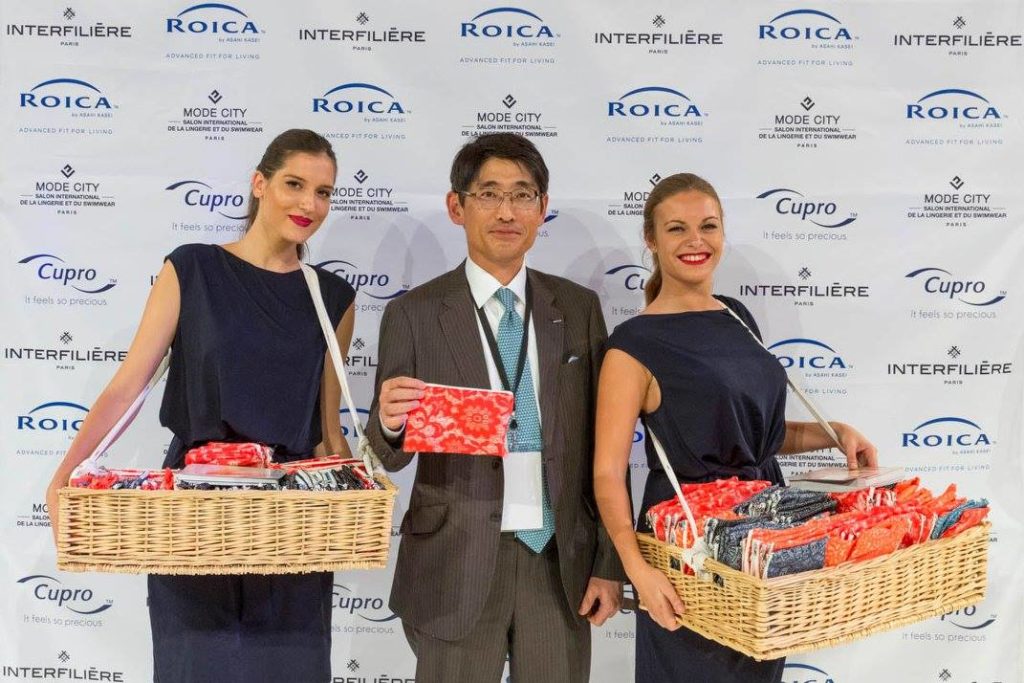 Zerobarracento is a Made in Italy fashion brand founded in 2016 by Camilla Carrara. The concept of connection to a fashion garment, and the idea of creating pieces to last is fundamental to this brand. 0 means: zero waste, reduced pollution, and reduced emissions. 100 means: 100% quality, Made in Italy, sustainability and transparency of the production.
The a refined stretch jersey was offered by Jackytex, world-leading Italian jersey maker.  Made from a combination of ROICA™ Colour Perfect premium stretch on a base of the soft and silky CUPRO fiber, this is the new 'must have' dress designed by Zerobarracento.
ROICA™ & Cupro jointly supported a "traditional EUROVET event": an evening Happy Hour cocktails on Sunday 9th of July of the salon.
At the event, a modest thank you was distributed: a neat precious gift of a Pochette clutch bag. A beautifully crafted 'recipe' from both ROICA™ & Cupro combining a colourful stretch lace designed and produced by Iluna Group using the ROICA™ Eco Smart family layered and laminated with a white silken Cupro fabric by Gianni Crespi Foderami. The look is finished with a neat zip by Lanfranchi using NewLife™ recycled polyester.
The Pochette is a package that truly represents a cradle-to-cradle design process of eco-perfection wrapped up in a small gift that embodies the values for our customers to enjoy.