New collaborations with premium brands and high-tech designs, the ISO 14001 certification awarded to the URAGO plant and the subscription to the Greenpeace Detox Campaign: Lanfranchi Spa's positioning marks a step forward and combines the strength of creativity with a responsible mission for the future.
Lanfranchi's production aims at being always closer to the costumer; this is the reason why, a cou-ple months ago, a 3D printer was introduced in the company, in order to create exclusive prototypes of unique shapes, tailored to the costumers, in very little time.
A care for customers that, together with high quality and responsibility, makes them unique in the market, attracting brands like Stella McCartney and Geox.
In keeping with her dedication to responsible material selection, Stella McCartney has selected a new eco-smart zipper for her RTW woman trouser collection. Made by Italian manufacturer, Lanfran-chi, these new zippers are 100% smart, since the metallic parts that meet the strict Detox and Oeko-Tex criteria are combined with organic cotton ribbons dyed during a GOTS-certified.
For their new SS 2017 NEW:DO outerwear collection, Geox chose instead the T3 and T5 stainless steel zippers with a Newlife™ ribbon in 4 colors. A clever quest for essence brought the company to choose Newlife™, the result of the High Tech Conversion Model that exclusively transforms fully traceable used plastic bottles into an incomparably qualitative and high-tech polymer during a fully mechanical, non-chemical process, all Made in Italy.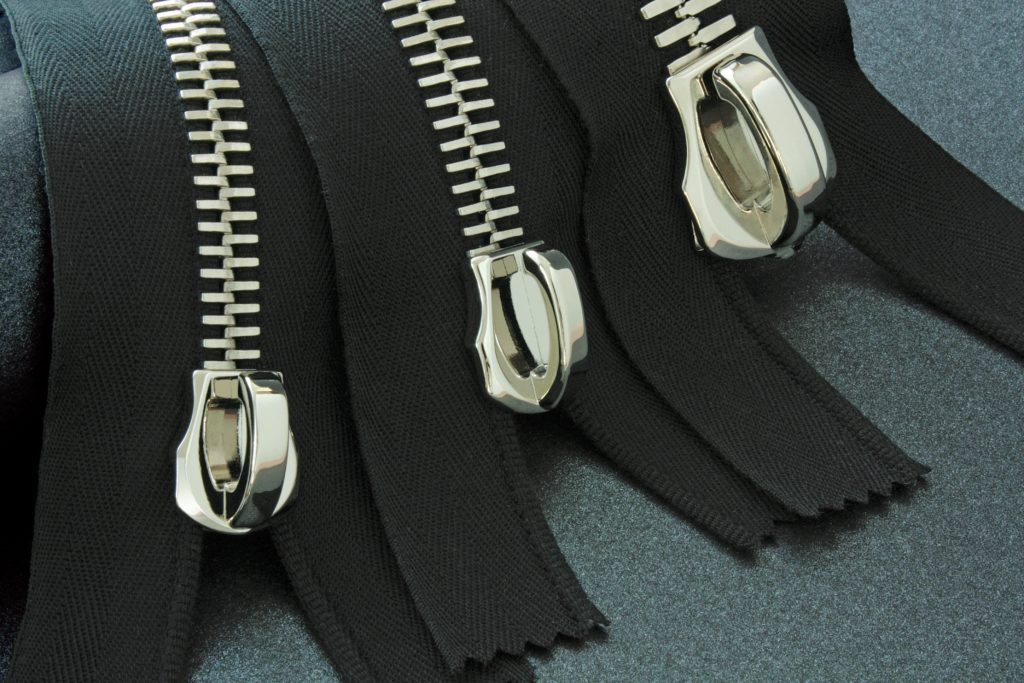 Lanfranchi Spa presents an innovative model in the fashion industry, based on 130 years of experience and on an artisanal quest for perfection. Lanfranchi's zipper production is totally integrated, from weaving to sewing, all the way through dying, shearing, fusion, electro-plating and assembling. Even the machineries are Made in Italy and meet all the Italian and European regulations about environment, work safety and respect of the workers. The products have been Oeko-Tex-certified for more than 10 years and today they also meet the Standard 100 class I re-quirements, the strictest on products intended for children. Furthermore, the Urago (BS) plant was awarded the ISO14001 certification.